HomeFamily
Offline Mode for our Learn Languages Mobile App
With the Offline Mode feature available in our Learn Languages iOS and Android mobile apps, learners can download units to complete later when they may not have access to cellular and/or WiFi. Progress and usage time will synchronize with the learner's account once they reconnect to WiFi and/or cellular. 
How does it work?
At the bottom of every unit within the mobile app, the learner will have an option to "USE OFFLINE."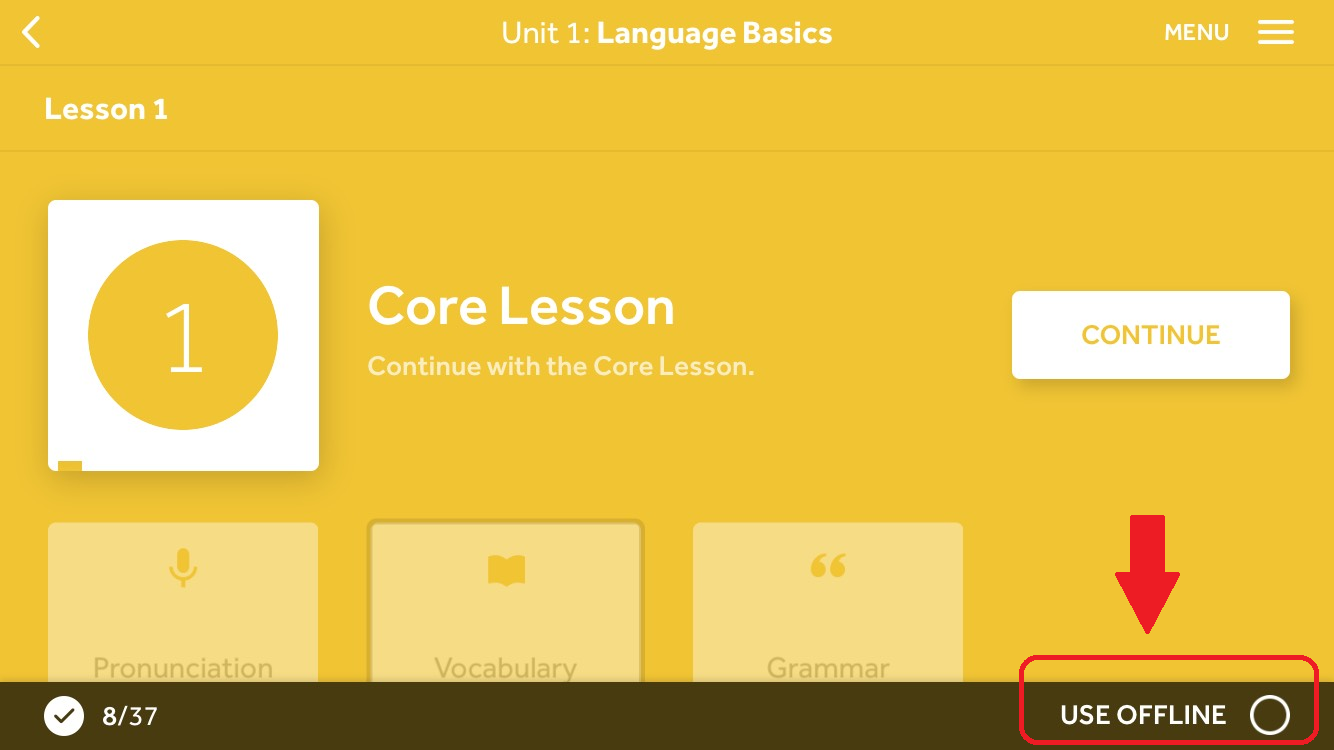 Tapping the "USE OFFLINE" button will start the download.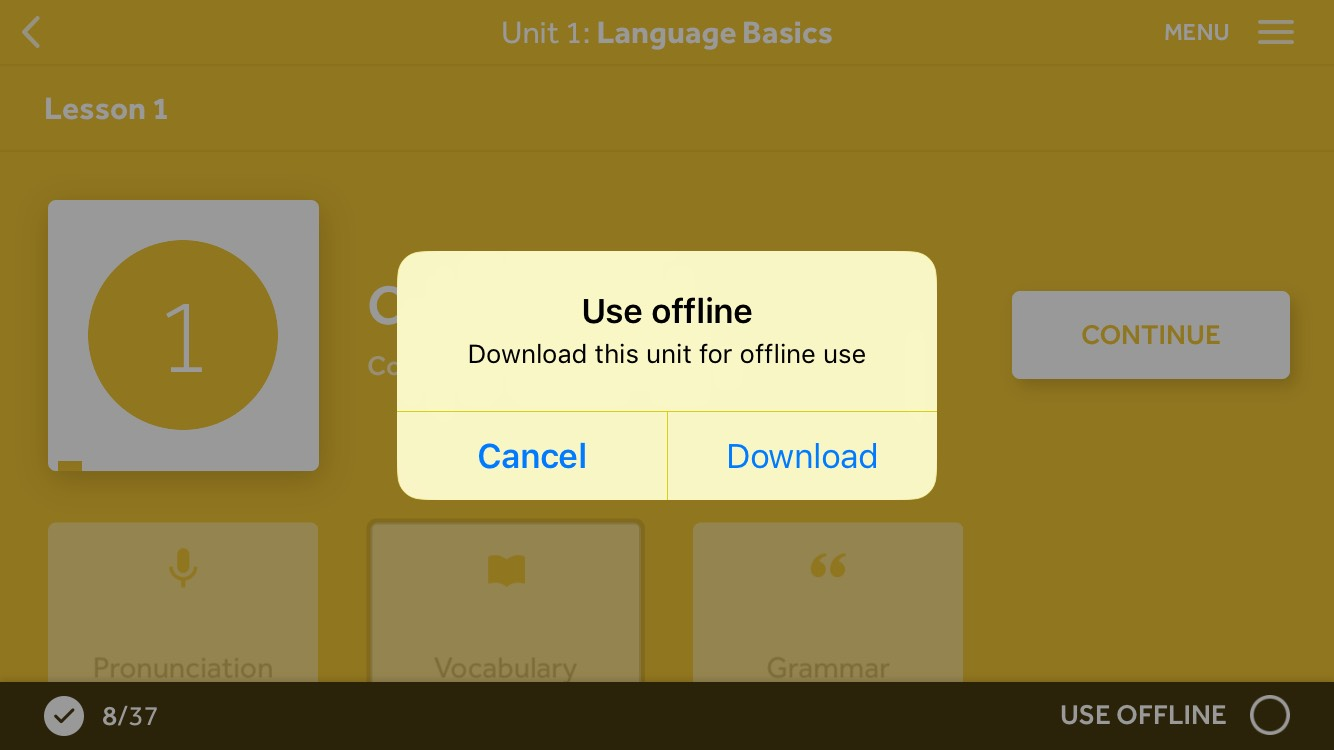 If the learner is not connected to WiFi, they will receive the following message to confirm that they would like to use cellular data to download the file: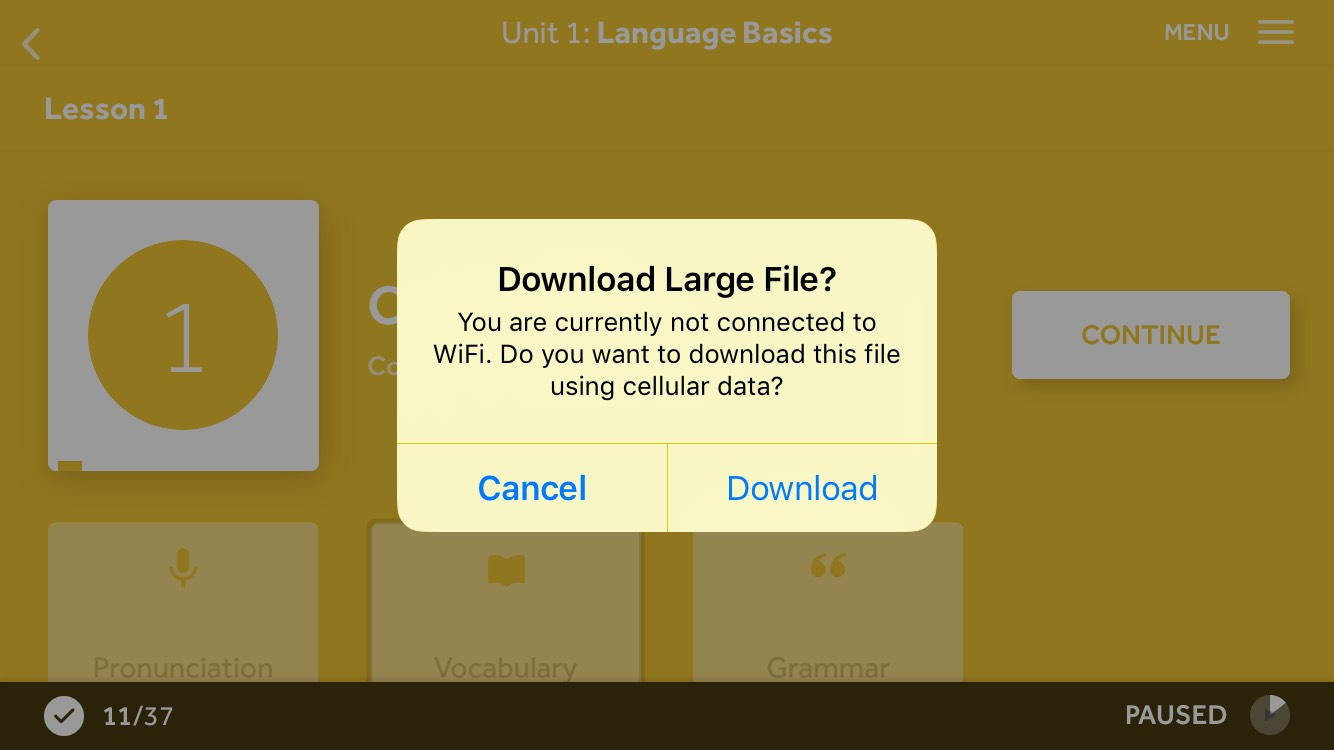 When the download is complete, the learner will be informed that the downloaded content will be available for 30 days.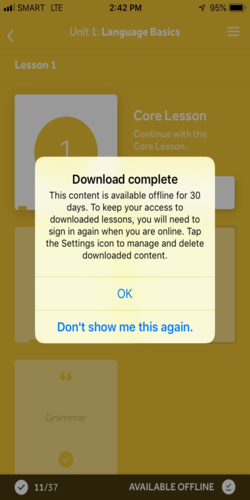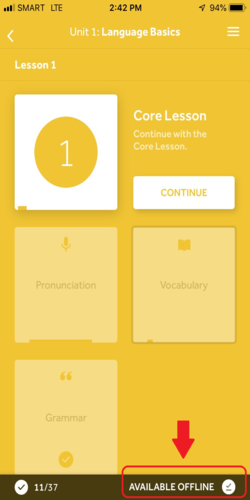 The message also includes instructions on how to manage/delete downloaded content (via the app Menu > Settings > Manage Downloads).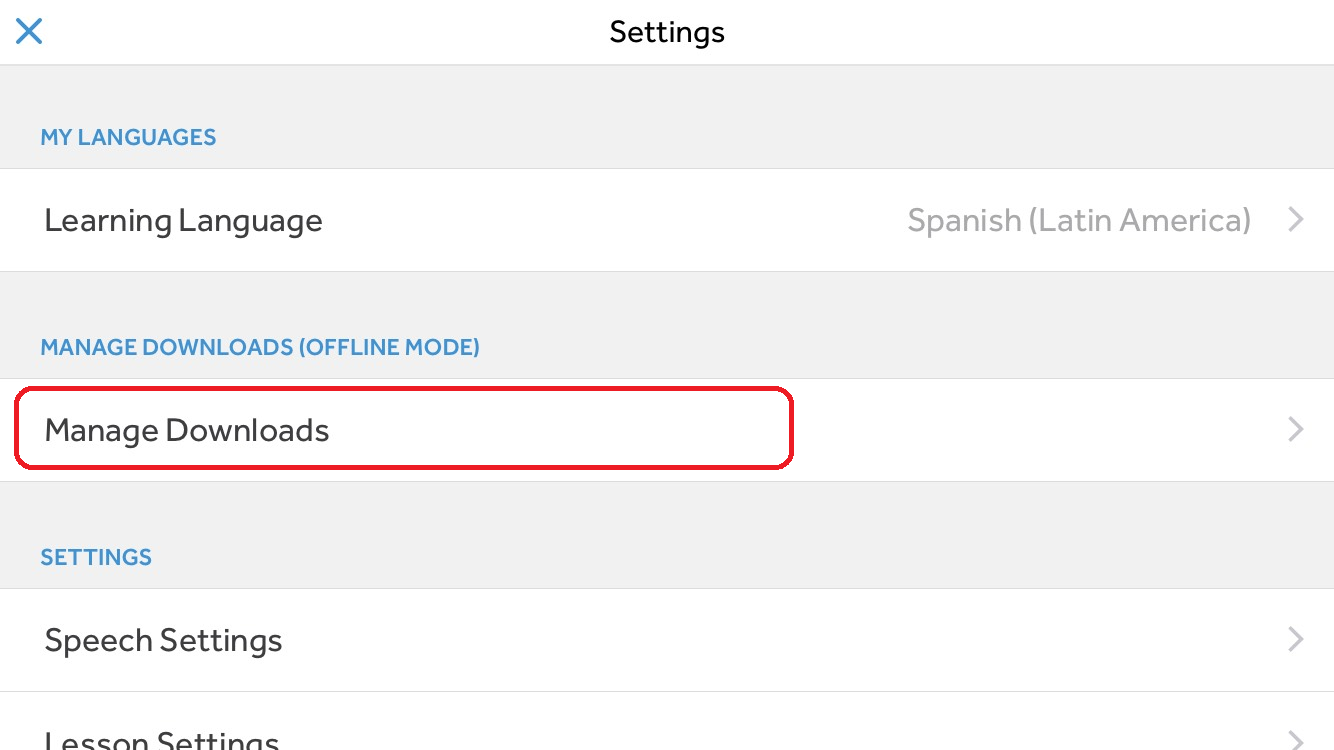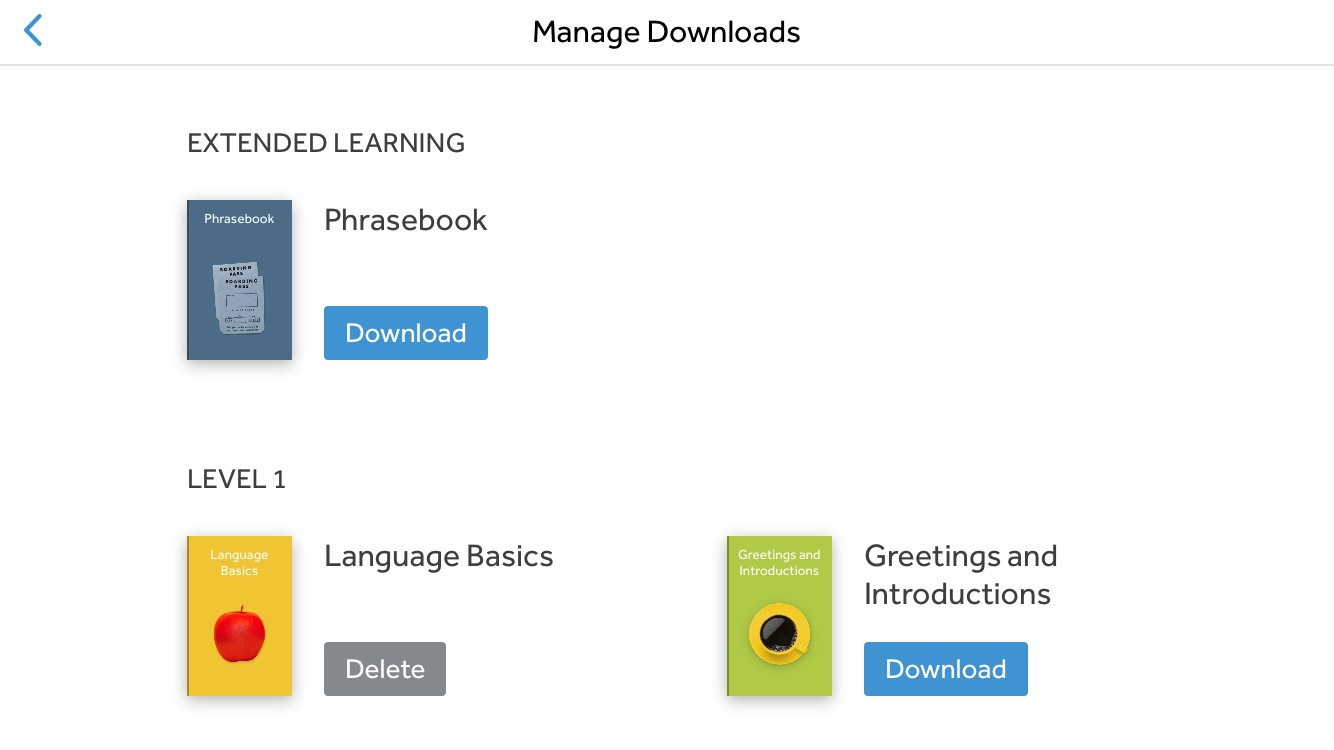 Data Volume
Each unit when downloaded is about 70 - 80 MB of data. Learners can download as many units as they'd like, but should be aware that downloading all 20 units is roughly 1.6 GB of data. We recommend connecting to WiFi before downloading any units. 
Current Limitations
Available for the Learn Languages mobile app version 5.11 or later.
Available for iPhone iOS 12 or later and Android 5.0 or later.
Currently available for Consumer, Enterprise, and Higher Education learners.
Offline Mode is being tested for K12 clients and will be available by request in the future.
If the mobile device is offline and the app is deleted before it has synced, any progress made while offline will not be saved.
When using an offline mobile device, a learner shouldn't sign out of the app as they would be unable to sign back in; another learner cannot sign into the app while the mobile device is offline.