HomeFamily
I cannot sign into Rosetta Stone Online. What can I do?
If you're having difficulty signing into Rosetta Stone Online, you may be having one of the following problems:

"I don't know where to sign in."
Go to
https://totale.rosettastone.com/sign_in
, enter your email and password, and click "Sign In."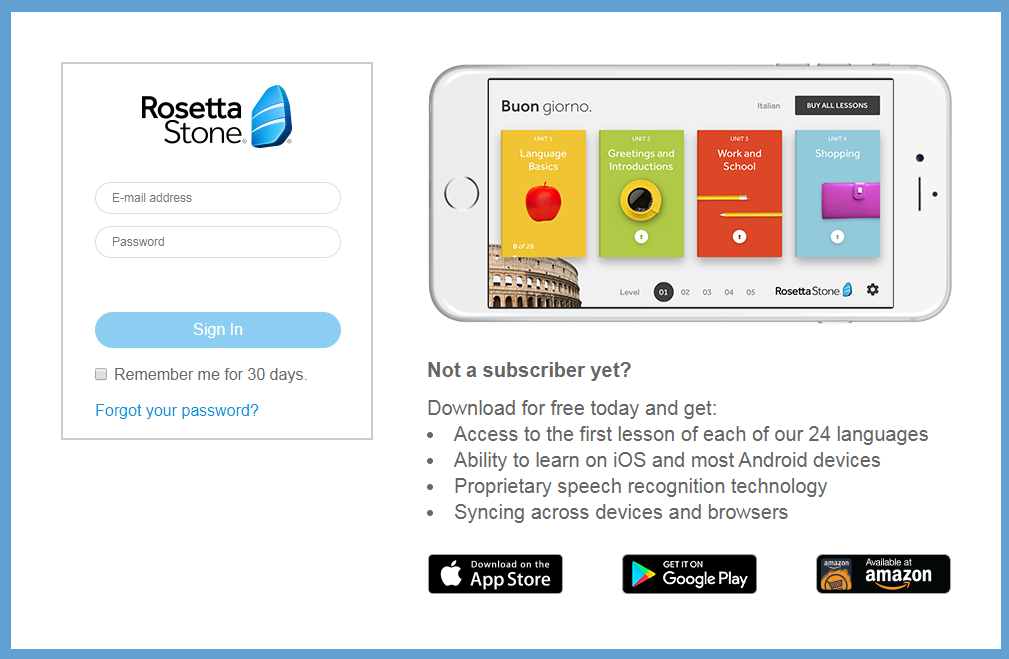 "I forgot my password."
Click here to learn how to reset your password
. 
"I forgot my Language Learning email address"
A good first step is to try any email you may have used in the past. Also note the email address field is case sensitive and you may have capitalized the first letter of your email or another portion of it. If you're still having difficulty, please email or chat our support agents using the buttons below and we'll be happy to help.