BusinessEducation
Foundations Usage Reports for Learners

You can access reports on your Rosetta Stone® progress from the home screen of your Rosetta Stone Access Portal. The "My Reports" feature allows you to select a language level and a time period. You can then export your report as an Excel doc, a CSV, or a PDF file.
 
If you do not see the "My Reports" option please contact the Rosetta Stone administrator at your organization to request access to this feature.
 
1. Sign in to your Rosetta Stone Access Portal.
 
2. Click "My Reports" in the middle of the screen.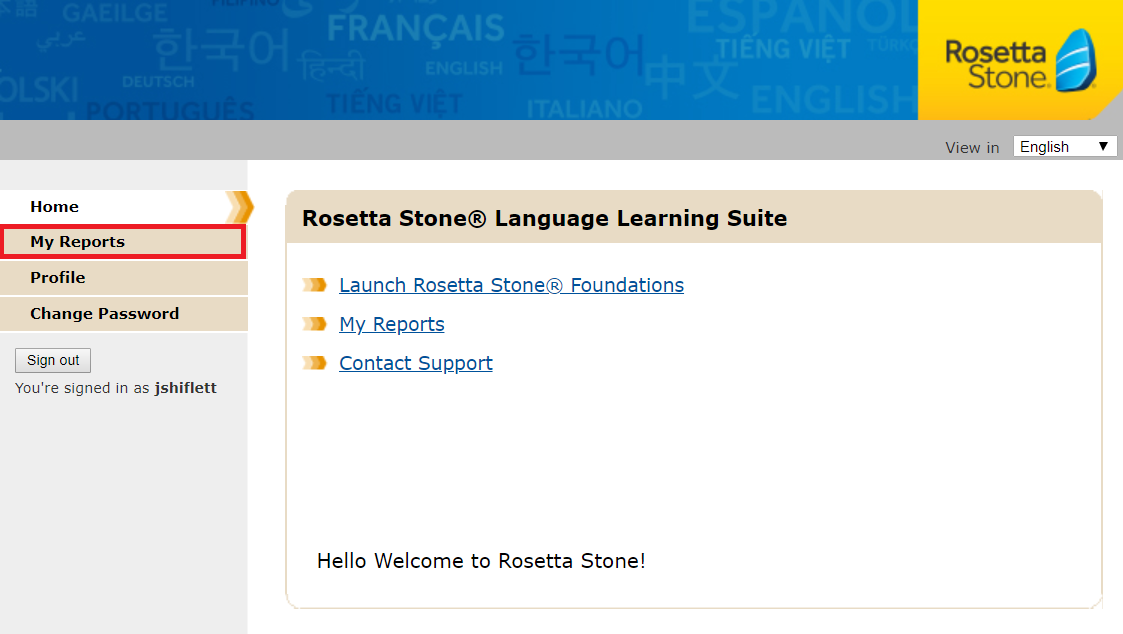 3. Select the language level you wish to view from the drop-down menu.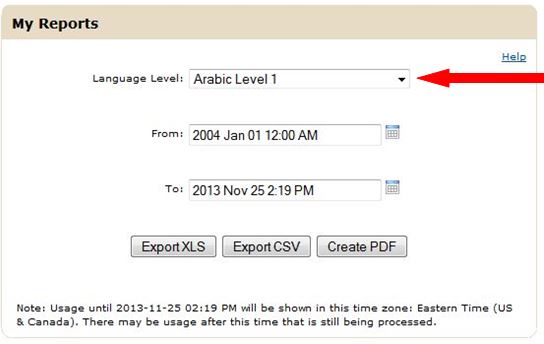 4. Select a time range for the report you want to view by choosing a start date and an end date. In the "To" field, you can click "Now" at the bottom of the drop-down calendar if you want to create a report that shows your current progress. Click "OK".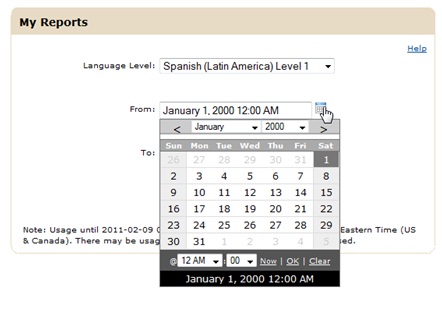 5. Click "Export XLS", "Export CSV",  or "Create PDF"  to generate a report of your progress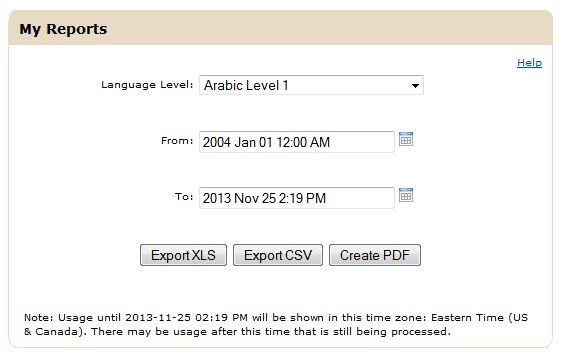 6. If you choose to generate a PDF, select "Open with" and use the drop-down menu to select Adobe Reader.  If you don't have Adobe Reader, you can download it free from http://get.adobe.com/reader/. You could also select "Save File" to save the file to your computer and open it later. Click "OK".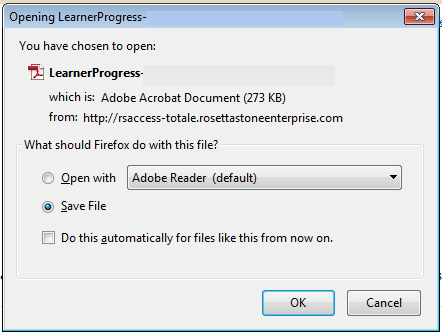 The report includes:
Language level
Overall score
Language level progress
Curriculum type
Learner group
Last activity date
Current activity
Individual activity scores
Date of last time learner attempted each activity
Time spent in the program
For Rosetta Stone Foundations learners, note that although the Level 2-5 units are numbered 5-8, 9-12, 13-16, and 17-20 in the program, they are still listed as 1-4 in the report.