BusinessEducation
Catalyst LMS/Single Sign-On (SSO) on a Mobile Device
If your organization utilizes a LMS or Single Sign-On (SSO) platform, you can follow these instructions to launch Rosetta Stone from a mobile device.   
---
1
. Complete the Catalyst onboarding process in a web browser on a computer first. 
2
. Once you have completed the onboarding process, enter the email address with which you will retrieve further instructions on your mobile device.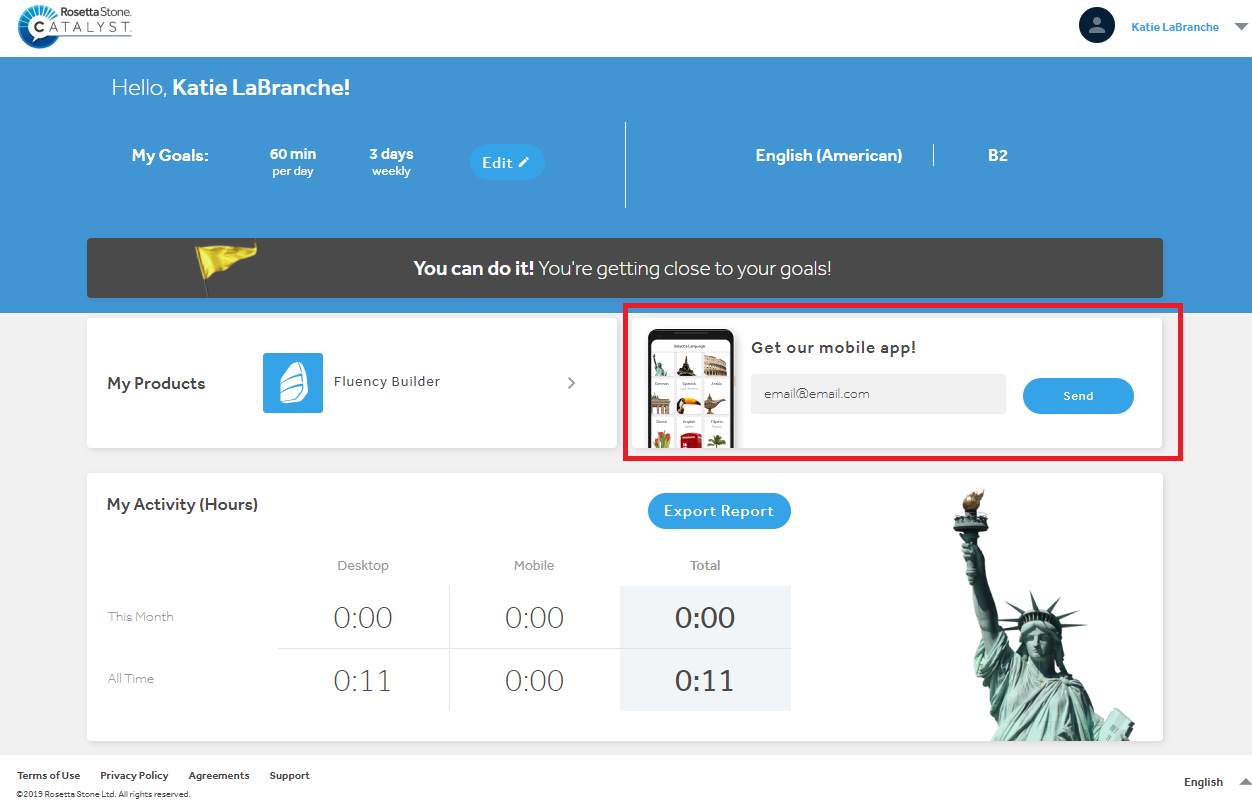 3
. Enter your email address and click "
Send
" under "
Get our mobile app!
" to receive an email with instructions specific to the course you are assigned. This email will also provide you with your organization's
SSO code
.   
---