BusinessEducation
Catalyst Scheduled Reports Feature
The Scheduled Reports Feature allows Catalyst Administrators to schedule any combination of the three Catalyst reports to be generated on a daily, weekly, or monthly basis and receive an email notification once the report has be generated if desired.
Export:
1. Under the "Reports" tab clicking "Export" will give the option to either "Export Now".
  
2. Clicking "Export Now" will generate the report automatically.
3. Clicking "Export Later" will create a "Schedule a Report" pop up (seen below) to choose your scheduling options.
Note: Prior to selecting your Export option, you may also filter for groups if you want to schedule a report for a specific group or groups.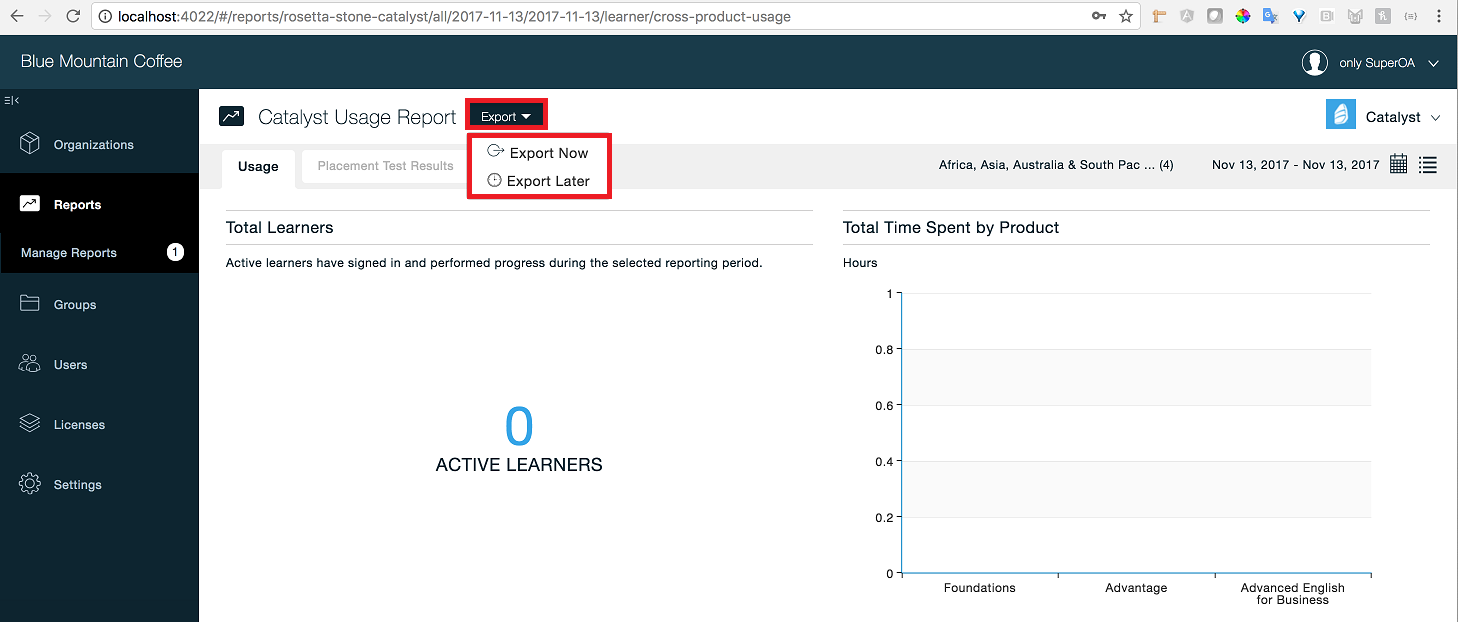 Schedule a Report:
 
1. You may select any combination of the three reports listed: "Usage", "Placement Test Results", and "Learner Growth".
 
2. Clicking the box under "Repeat:" will display a drop down menu for the frequency options for the scheduled report. "Daily" will run a report the previous calendar day. "Weekly" will run a report for the previous calendar week. "Monthly" will run a report for the previous calendar month. 
 
3. Checking the box next to "Email me when the report has been exported" means that the administrator will be emailed automatically once the report is generated. 
 
4. When you receive the email that the report has been generated, you may download it from your Administrator Tool and review it!
 
Each of these are scheduled to be ready to download at the start of the next time duration meaning:
Daily delivers after midnight.
Weekly delivers Sunday after midnight.
Monthly delivers after midnight on the first of each month.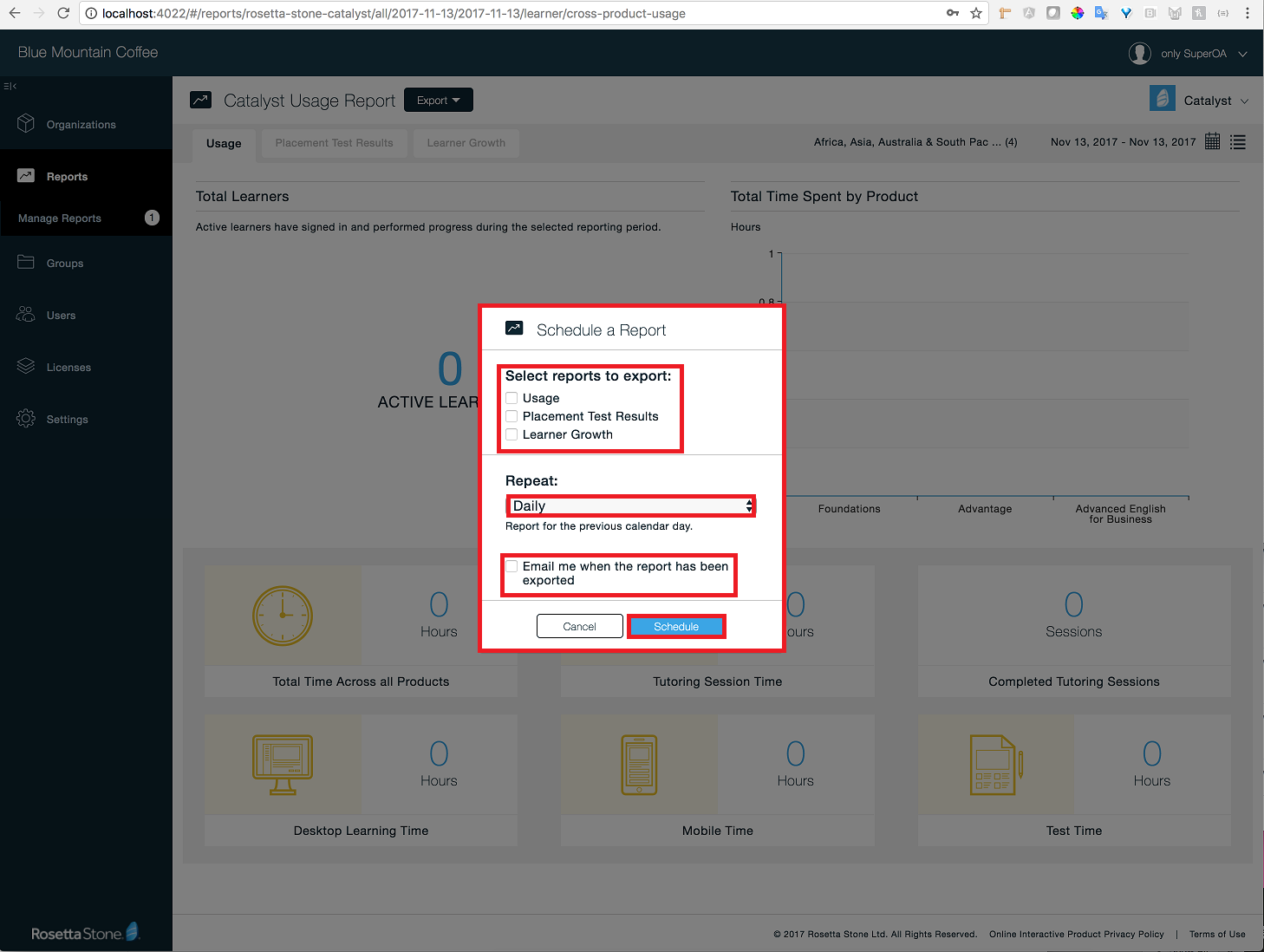 Manage Reports:
 
1. By clicking on the "Scheduled for Export" tab under the "Manage Reports" section the administrator can check what reports he or she has scheduled. 
 
2. Report schedules cannot be modified. If the scheduled report parameters need to be changed, simply delete that scheduled report line and create a new one