BusinessEducation
How Time is Counted in the Learner Usage Report
This article addresses different actions you take in Rosetta Stone
®
and how they do or do not affect your usage.
Signing in to Rosetta Stone
Being at your Rosetta Stone Access Portal does not count as recorded time in the program. Even though you may have entered your username and password and clicked "Launch Rosetta Stone", no time is being recorded.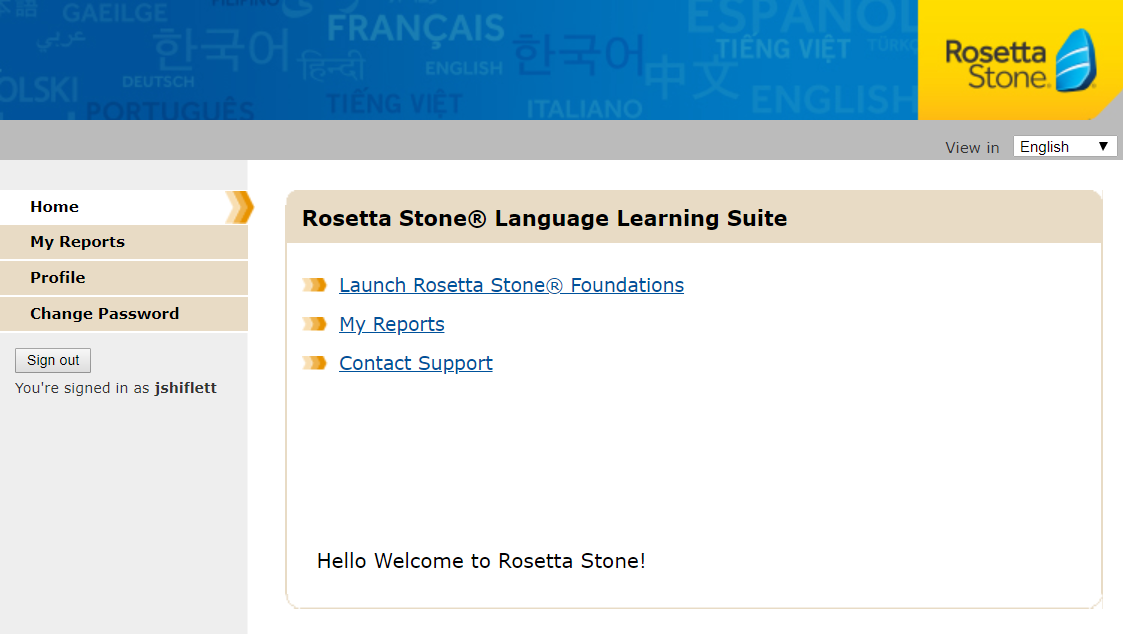 Launching Rosetta Stone

Similarly, once you have launched Rosetta Stone and have visual access to your Guided Path of study, the program has not yet started recording your time. This is because you are not yet actively engaged in a language-learning activity.
| | |
| --- | --- |
| | |
| Language Lessons | Foundations |

Recorded Usage

As soon as you open an activity and access your language-learning content, you will start recording usage in the program.
If, at any point during the activity you click on the "pause" button, the program will stop recording your usage. Likewise, if you return to the home screen or to your Rosetta Stone Access Portal, your time is no longer being recorded.
 
Should you ever repeat an activity in the program, your score will be replaced with the score you received from your most recent attempt. Your time spent in the program will be representative of your combined total usage.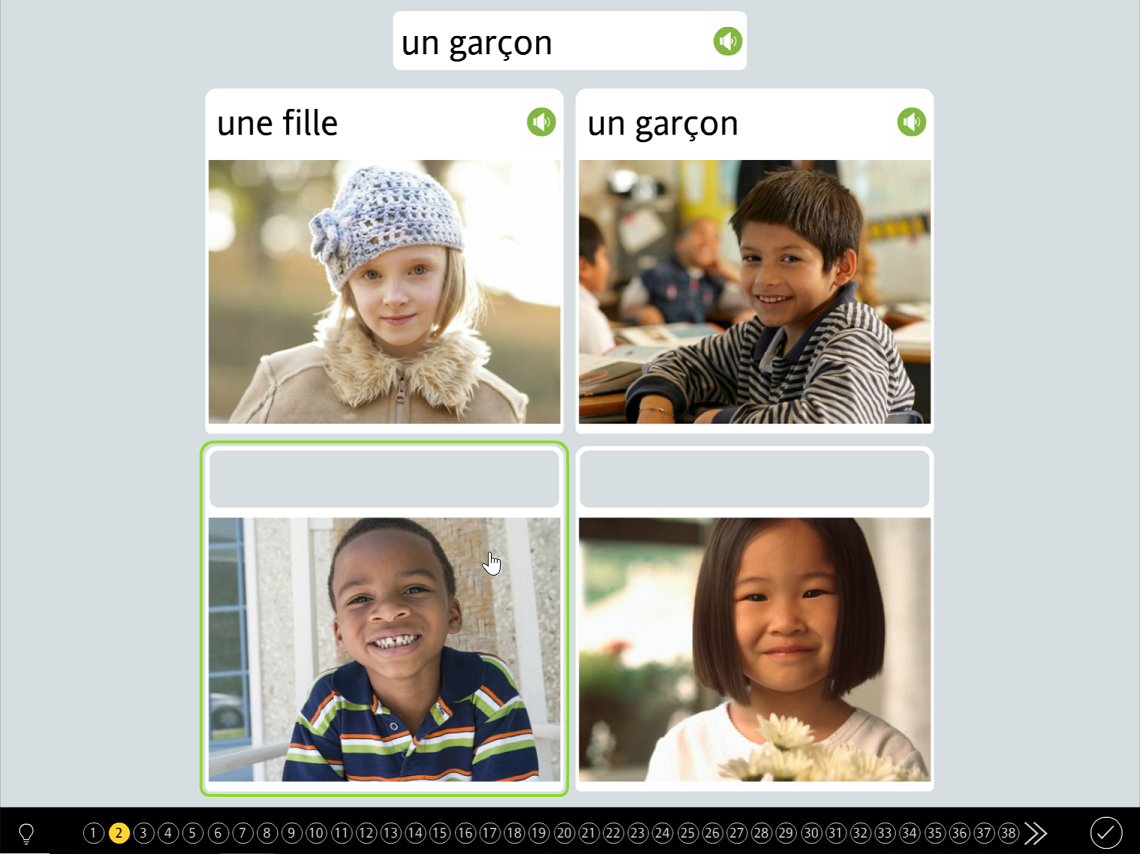 Mobile Applications and Audio Companion™
 
Time spent in the Rosetta Stone Language Training application is counted towards your program usage report. Similar to your online Rosetta Stone account, usage is only tracked while you are actively engaged in an activity in the application. Simply signing in and leaving the application open will not count as recorded usage.

The time that you spend in the Language Companion application is not counted in your program usage report. This application is designed for extra review of your lessons, and is meant for additional practice when you cannot be at a computer.

Note: This application is available only to Foundations learners.
Time spent using the Audio Companion™is not added to your program usage report. The Audio Companion consists of supplemental content designed to reinforce learning that has already occurred.

Foundations Features
 
Foundations records 30 minutes on your program usage report for each completed Live Tutoring session. In order for the Tutor to mark your session as "completed," you must attend at least 70% of the session.
Time spent in Games & Activities is calculated based on engaged interaction with the activities. You must be actively playing a game or reading a story for the program to document your usage.