HomeFamily
How do I know how much time I have left on my online subscription?
My Account allows you to see which users have an online subscription, the duration of that subscription, and to renew or purchase additional subscriptions. If you want to see how many days you have left on your subscription, simply click My Account under your name in the program.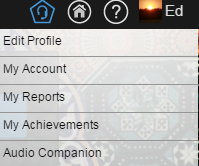 Once you are on the Manage Online Services tab, you can choose the learner from the drop down to view their current subscription plan.