BusinessEducation
My Reports for Library Administrators
1. Access the Rosetta Stone site via your library's SSO.
2. After signing in, click on "My Reports."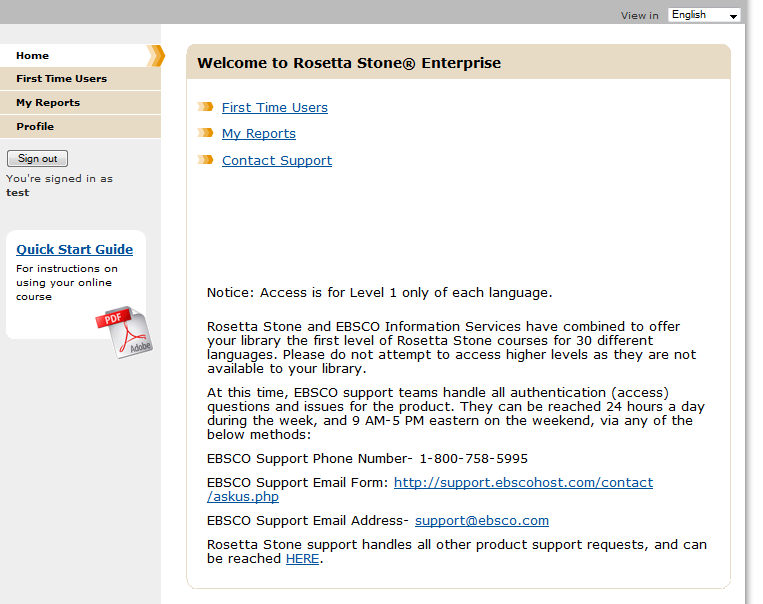 3. After selecting "My Reports," you'll see two drop-down menus. One for groups, and a second for learners.  Select the group or learner whose report you would like to view.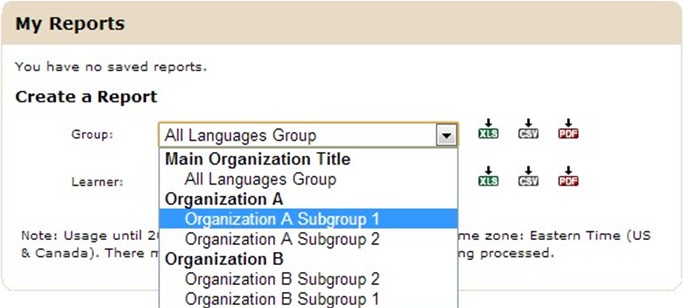 4. Select a file format by clicking on one of the icons directly to the right of either the group or the learner drop-down menu.  You can download your report as an XLS, CSV, or PDF file.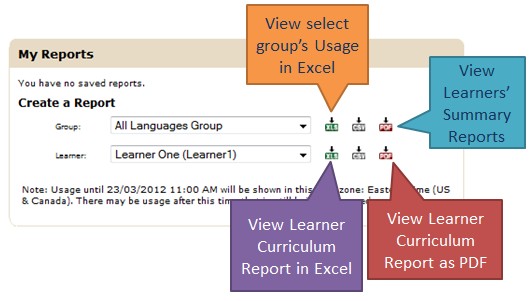 5. You may receive a pop-up screen asking if you wish to open or save the document or zip file.  Choose the relevant option for your purposes and click "OK."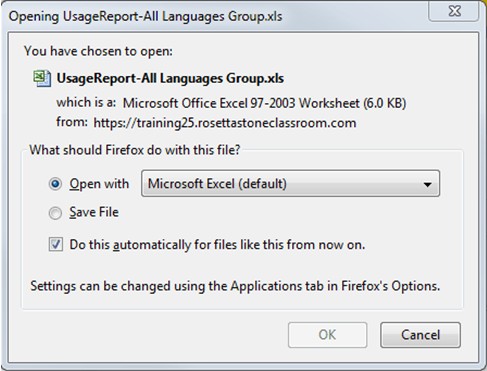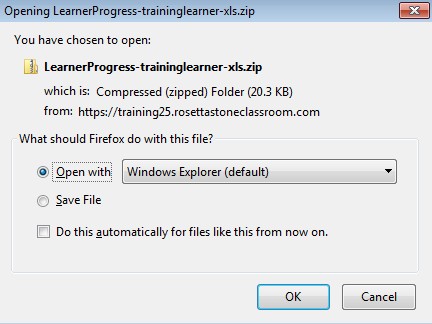 6. If you choose to open the file, you will see the report displayed in the requested format.
XLS or CSV:

PDF: