BusinessEducation
Catalyst Learner Goals Feature
As part of our increased Learner Engagement initiative, learners are able to set their own Usage Goals from the Learner Dashboard screen of Catalyst!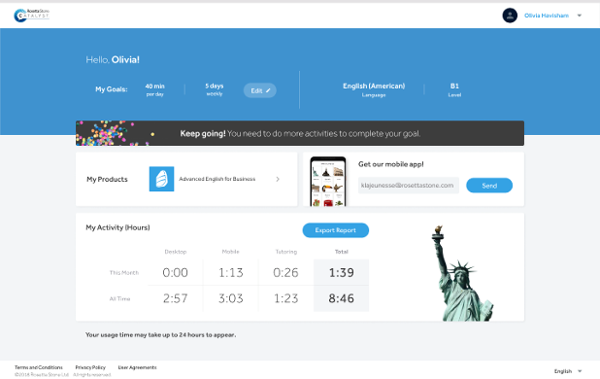 Under
My Goals
, learners can set their goals for minutes per day and logins per week by clicking "
Edit
."
A default of 1 hour per day and 3 days per week will be applied but learners have to the ability to edit goals to reflect organizational targets and help them stay on track. Once set, learners will see various positive reinforcement messages within Launchpad to help them meet their goals and to keep up the good work after they've met them.
Learners will continue to be able to check their own monthly and overall progress with Rosetta Stone and export that data into their own individualized report.